Deltapark Neeltje Jans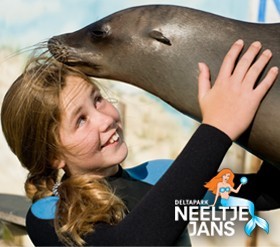 Nicest water park in Zeeland. Neeltje Jans is a place where nature, culture and technology merge. Films and exhibitions show the catastrophic flood disaster of 1953 and the now world-famous Delta Works. And with that knowledge, a walk in the interior of the Storm Surge Barrier is even more impressive. But Neeltje Jans is much more; it's a day out for all ages.
Mini Mundi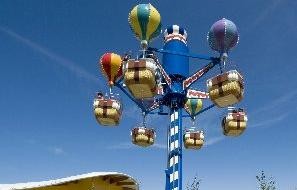 The miniature section has been completely redesigned in collaboration with Madurodam. The miniature park with lowered walking paths has the exact contours of Walcheren. The models, scale 1 to 20, show many of Walcheren's monumental buildings. From the City Hall and Lange Jan van Middelburg to the boulevard of Vlissingen. In the amusement park you can ride the roller coaster, swing boat or the 10 meter high balloon tower with the whole family. You can also enjoy the authentic carousel outside and of course make a round with the Mini Mundi Express. The indoor playground features various play structures with a challenging climbing tower, bumper cars and a veritable climbing volcano. The little ones have also been thought of: the bouncy castle, with soft play and of course the giant block corner. Young and old play safely, while the parents can supervise from a short distance.
Do you want to book for a period longer than 3 weeks? Contact in that case the camping itself directly by phone or email.