Kunstschouw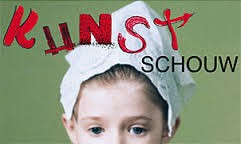 During the third week of June, the west corner of Schouwen is traditionally dominated by the Kunstschouw and its art, culture and environment are in perfect harmony. An impressive installation in the polders, visual art in a park garden or a performance in an old barn. A route with no fewer than 40 artistic stops. Every year thousands of art lovers visit the dozens of locations where visual art is exhibited.
Along the 'Kop van Schouwen-Duiveland' you will find extensive sandy beaches where the gulls juggle in the salty sea air. The largest forest in Zeeland lies behind the first row of dunes: Boswachterij Westerschouwen. In the eastern flank of the island, extensive polders dominate, intersected by dikes and interrupted by beautiful villages. Every year around 200 artists from home and abroad come to this varied landscape, followed closely by thousands of art lovers.
The Kunstschouw has been a household name on Schouwen-Duiveland for years. It is now the largest manifestation in the field of contemporary visual art in Zeeland. This year the event will experience its 20th edition. The Kunstschouw offers a forum for established artists as well as up-and-coming talent who are often present to answer your questions. Contemporary art, experimental installations and performances to more established art, but also photo and film combine in an exciting way with authentic Zeeland locations such as old churches, barns, courtyards, villas and gardens, a forestry and a still working grain mill.
Access
Admission is free at all locations.
Opening hours from 10am - 5pm.
The churches only open a little later on Sundays, at 1:00 PM.
For evening opening times and current deviations you can consult the Kunstschouw Magazine.
Kunstschouw Magazine
The Kunstschouw magazine provides clear information about the participating locations, the artists and their art. You will find a handy road map with index. You can obtain the magazine at participating locations during the Kunstschouw-period.
More information about the Kunstschouw: www.kunstschouw.nl
Zeeland
Writers were inspired, painters flourished. Not surprising, because those who have an eye for it, see much more in Zeeland than sand and water. Zierikzee, Dreischor and Veere in particular seem to have remained untouched through the centuries. The years have passed, but the history is still alive. Do such places still exist? Those village squares where ancient trees provide a bit of shade. The church is surrounded by picturesque houses and aesthetically pleasing facades… just as it was a hundred years ago.
Thanks to the discovery of larger ports such as Antwerp and Rotterdam, peace returned to Zeeland… It is precisely thanks to this peace that so much of the authenticity has been preserved. These picturesque towns and quiet villages still exist today. That does not mean that the Zeelanders have fallen asleep. They receive you with hospitality and are happy to show you what they can do. Straôrieën on Schouwen - Duiveland, ring riding on Walcheren and 'pierbollen' on Zeeuws-Vlaanderen. Everywhere you can sniff culture, taste the atmosphere.
Tired of the day? In the evening, relax in one of those soft chairs at the Cine City Cinema in Vlissingen. Or do you feel like going into town? In theaters and cafes you can immerse yourself in the vibrant Zeeland nightlife.
Especially in late summer, Zeeland is full of activities. During the late summer festivals at the end of August and the beginning of September, the sea and land are even more vibrant with art and culture at unique locations: a modern opera in an old fort or theater on a desert island. The controversial Film by the Sea in Vlissingen completes the cultural late summer: dozens of new films, with chic premieres and swinging parties.
Do you want to book for a period longer than 3 weeks? Contact in that case the camping itself directly by phone or email.