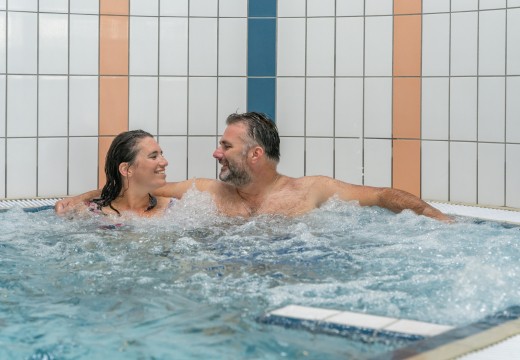 Steam cabin and Whirlpool
You can find our steam cabin in the indoor pool area. Take a moment to relax, let the warm steam heat up your body and clear your airways. In the indoor swimming pool, you can unwind in our warm whirlpool. A moment of relaxation after a day filled with activities or just to warm up while the kids enjoy themselves in the pool.
Back to facilities
Discover more facilities
"All facilities at Camping Ginsterveld"
Do you want to book for a period longer than 3 weeks? Contact in that case the camping itself directly by phone or email.