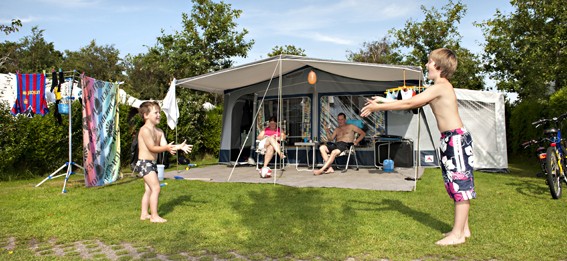 Comfort pitch
Max. 6 persons
Comfort camping pitch with electric hook-up (10 to 16 amp) and always a (small) playground close by. These pitches are provided with bush on three sides. On top of that all pitches are provided with a private freshwater point (fields B, L. E.P and W) or close to your pitch ( fields D, S 50-68 and X).

Characteristics:

Max. 6 persons
Car pitch on site
CAI connection
Connection to electricity
Water / drainage
WiFi available at pitch

Availability & booking

First choose your day of arrival, afterwards you can chose the day of departure.